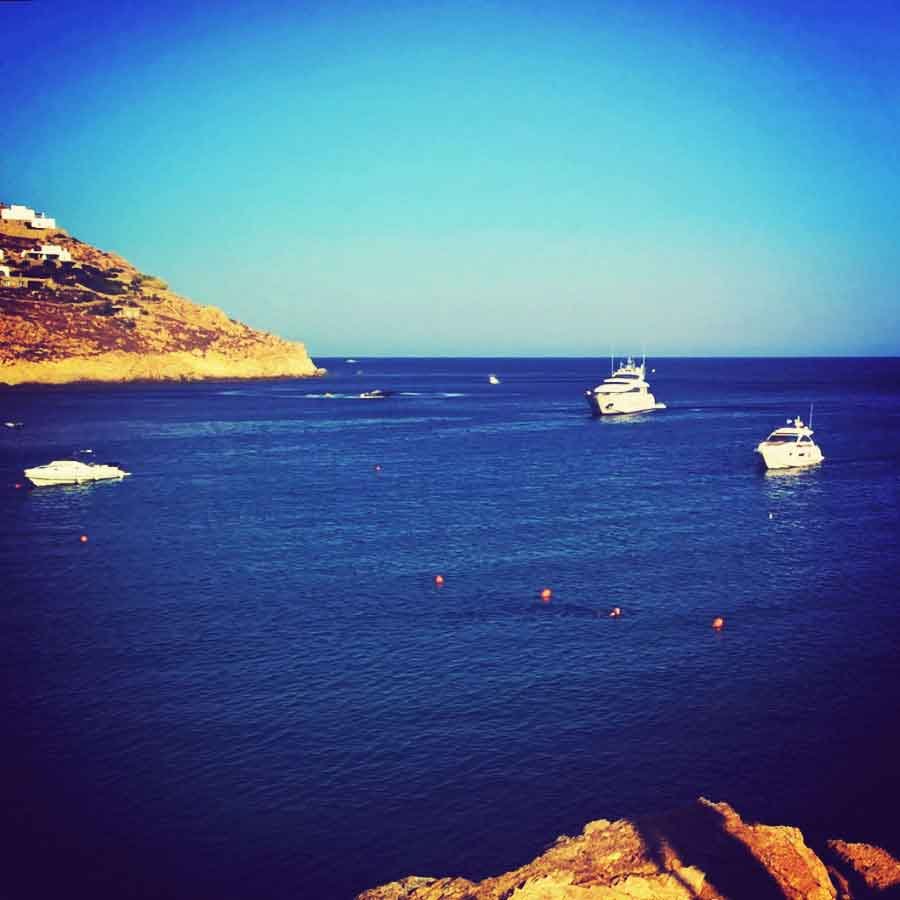 07 Aug

Tel Aviv vs Mykonos – Which one is Better?

Both Mykonos and Tel Aviv are famous for being super gay-friendly, having breathtakingly beautiful beaches, and offering fancy and fun shopping experiences… but if one needs to pick just one, which is the best summer holiday destination?

Tel Aviv, the one and only White City – so they say, yet the cultural and party capital of Israel has gotten some serious competition throughout the past few years. Mykonos, the jewel of Greece, is a tiny little island lined with white-as-snow houses, busy-as-a-bee beach bars, and and a nightlife that's hard to compete with. No surprise that so many Tel Avivians found refuge in Mykonos Town during the summer months, escaping from the Middle Eastern heat wave – but what's up with the international tourists who have to pick just one holiday destination? Will it be Tel Aviv, or shall it be Mykonos? In this tongue-in-cheek comparison we're about to convince you all; Mykonia might be the hottest island of the season, but TLV is still the place to be.
   Gay as it Gets
Mykonos might be busy with iconic LGBTQ clubs, while Tel Aviv recently closed its last standing gay bar, Evita, but there's a significant difference; Tel Aviv is so gay-friendly, it basically doesn't need venues specifically dedicated to the gay audience.
If you go out partying in any of the hot bars or clubs of the White City – may it be Breakfast Club, Anna Lou Lou, HaOman, or Block – you'll surely experience the gay vibe, as all venues are open-minded businesses. Mykonos might have legendary clubs, such as Jackie O. and its pool bar, yet in an ideal world there is no need to separate the subcultures from each other.

   Life's a Beach
The Greek island of joy and pleasure has beautiful beaches, but even throughout the month of August, the water is way colder than in Tel Aviv, and while the Mykonos beaches are often filled with rocks, our city beach is smooth with golden sand.
And while most people think that a crowded city beach is the only one Israel has to offer, truth be told, in just fifteen to twenty minutes' drive one can get out of town and experience the paradisical Gaash nudist beach, or hippie-favourite HaBonim, bringing that "blue lagoon" feeling so many holidayers are longing for after spending a few hours on the busy metropolitan beaches.
3. Crazy for Culinary
Mykonian food might be nice for those who hunger for meat, but as a vegan traveller the only way to get culinary pleasures on the Greek island is self-catering.
And while many vegans enjoy shopping for local fruits and vegetables, fixing fab meals in the kitchen of their holiday rental, if someone wants to lay back and indulge in an incredible selection of vegan and vegetarian restaurants, having the chance to eat it all from pizza through burgers to sushi; Tel Aviv is the right foodie-holiday spot.
4. Shop-stop
Shopping is a tough one – both Mykonos and Tel Aviv are ab-fab destinations for shopaholics, offering international brands, local labels, and of course small and cute studios where artists are selling unique creations, perfect for souvenirs.
Yet the reason why Tel Aviv is still outstanding is the market-scene; a real fun holiday cannot be complete without wandering around the flea market and the organic "shuk". While Mykonos offers gift shops catering to tourists, Tel Avivians can be super-proud of Jaffa's vintage store paradise "Shuk HaPishpeshim".
5. Checkin' in in Style
Some people think waiting for the flight to depart is nothing but waste of time – yet if the duty-free shops offer a colourful selection, and the cafes and restaurants bring true gastronomic experiences, it can actually be fun to spend some time inside the terminal building. Mykonos's airport is somewhat tiny, and apart from playing cards showing erotic scenes from ancient Greek art pieces, and of course many different kinds of Ouzo and Metaxa, there is not much to choose from for those waiting for their gate to open.
Meanwhile, Tel Aviv's Ben Gurion airport gives the feeling of actual high street shopping; from electronics stores through fashion brands, magazine stands and bookshops, cosmetics boutiques, Asian eateries, American diners, and Italian cafes, there's literally everything under the sun to make it easier for you to have some last-minute fun on your holiday.
Follow us on our Insta photo blog @seanrent_unlocktelaviv, and check out our Facebook page. Follow our weekly blogposts and if you're arriving to the White City, book your perfect holiday home with us – because "We Simply Give More". For specific questions or suggestions join our growing FB group. 
Explore Other Helpful Articles