We take a look at 6 of Tel Aviv's Boulevards, breaking them down one by one and establishing what each one has to offer you for your next trip to Tel Aviv.
Being a compact city, Tel Aviv is ideal for walking to get to wherever you need to be. If you're in a central location, you have the world at your feet. Everything from the beach to playing American pool and billiards is literally a walk away.
With that said, however, Tel Aviv is known for being a bit on the hot and steamy side with temperatures during the summer months ranging from 30 all the way up to 40 degrees Celsius. Because of this, you're going to want to take advantage of Tel Aviv's network of boulevards as each one lowers the ambient temperature by as much as 4 degrees as well as providing ample shade to give your skin a break from the intense sunshine.
Many of the boulevards don't just offer a nice option to walk or cycle several of the main boulevards have cafes, juice bars and are lined with park benches throughout, allowing for a stroll, a rest or even some light refreshments to keep you going on your 
Tel Aviv vacation
.
Because of these factors, it's great to have a mental map of where the main boulevards in Tel Aviv are mapped out so you can integrate them into your travel plans and enjoy getting from A to B throughout the day.
As a side note, you may want to take note of 
Tel-O-Fun
 a public bike sharing scheme dotted throughout Tel Aviv in convenient locations so you can pick up a bike and cycle it to the station closest to your destination. Many of the main Tel Aviv boulevards have rack stations for the Tel-o-fun bicycle scheme, so you can enjoy the boulevards and Tel Aviv at a bit of a quicker pace if you like.
We're going to talk about six primary boulevards in Tel Aviv that will help you map out the city in a more beautiful way. There are many more secondary boulevards in Tel Aviv which you are sure to stumble across, but most of these, will not be part of your daily travel plans and they are much smaller and usually used as an intersection for residentially zoned areas, so as a tourist to Israel they are often off the beaten track.
Top Tip: The Hebrew word for boulevard is sderot. This may help you if asking a local for directions.
We're starting off with what many may consider as the best boulevard in Tel Aviv, I disagree but that's for you to decide.
This is the longest boulevard in Tel Aviv, stretching at 1.5km and it takes about 19 minutes to walk from top to bottom, not that you would as most people join the boulevards from an intersection and not from top to bottom but you may want to make an exercise of it and time yourself.
This boulevard is certainly the most famous one in Tel Aviv with the name Rothschild being a household name worldwide, due to the infamous Rothschild family name.
In terms of activity, this boulevard in Tel Aviv certainly has the most action on it and on either side of it. You can really turn your trip to Rothschild Boulevard into a day trip as you have cafes, restaurants, bars and 
ice cream parlors
 all along it. This boulevard is a major tourist attraction and your trip to Tel Aviv would not be complete without taking a stroll along this beautiful stretch in the heart of Tel Aviv.
For me the selling point about this boulevard are the trees, they are mature, twisted and they look like they could tell you a story or two. In a compact city like Tel Aviv such an experience of rich vegetation is often a welcome break and with the long, dwindling arterial roots that fall from the trees there make for some great pictures to be taken.
Areas of interest that connect to this boulevard are Neve Tzedek, Habima square, and the Alon Segev Gallery.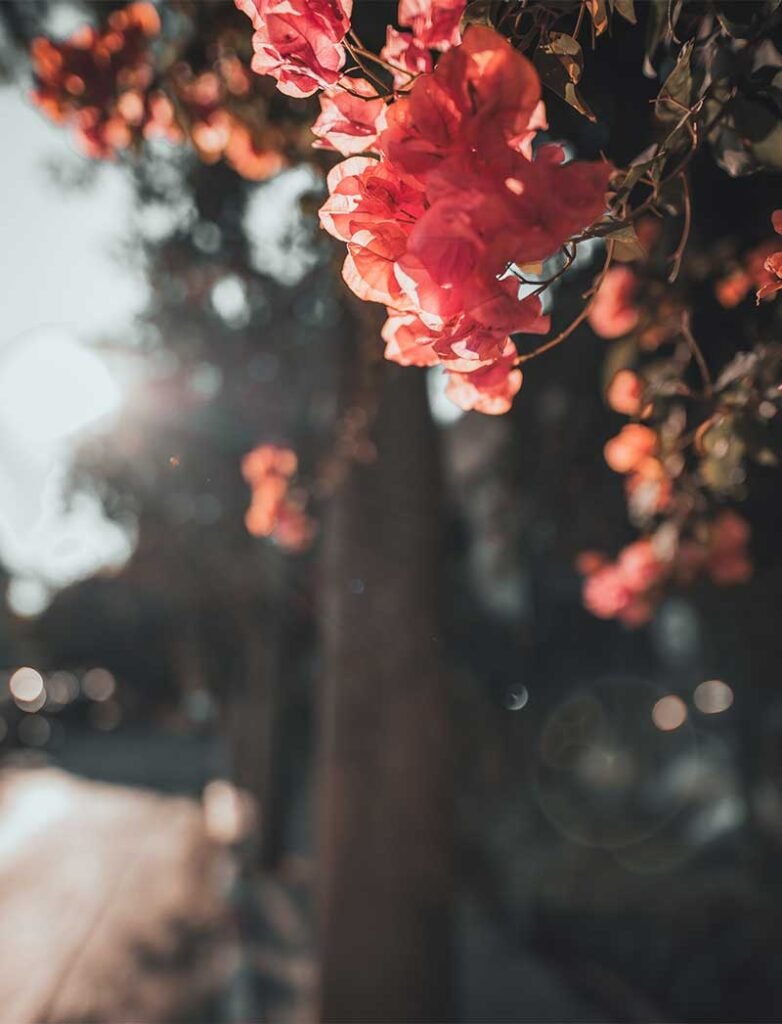 This is a lovely and partially newly renovated boulevard. It's 850 meters long from top to bottom and takes about 10 minutes to walk.
Unlike the main primary boulevards in Tel Aviv, this one does not come decorated with cafes and bars, however it does connect you to some great places and again let us remind ourselves of why we want to take the boulevard route in the first place, cooler temperature, beautiful vistas, some rest and relaxation and some cheeky people watching.
There is also a nice shopping mall connected to it and you can enter at the gap just between where Sderot Chen finishes and Ben Gurion Boulevard starts, it's called Gan Eden (Garden of Eden) and it has a great open space, which turns into a market on the weekend.
Areas of interest that connect to this boulevard are Habima square, Rabin Square, Ibn Gbvrol street and Dizengoff street.
This boulevard is 
900 meters in length
 and takes about 
12 minutes to walk
 from top to bottom. This boulevard has three points of commerce, including a café and a kiosk. Perhaps from a tourists point of view this will be the boulevard you are the least likely to walk up and down, but don't let that stop you. It does act as a connector between some of Tel Aviv's most major streets and many 
vacation rentals in Tel Aviv
 are located along this boulevard.
In regards to looking for a place to 
stay in Tel Aviv
, this is one of Tel Aviv's best secrets. The boulevard is a scenic area, but it's just off the central nodal points of Tel Aviv while still being directly connected to them, making for a prime location to stay on your next trip to Tel Aviv; plus waking up every morning and starting your day with a leisurely stroll down a scenic boulevard isn't exactly the worst way to start your day.
Areas of interest that connect to this Tel Aviv's Boulevards are Ben Yehuda street, Dizengoff street, and Ibn Grvirol.
This cute little boulevard is only 170 meters long which are about a two-minute walk from top to bottom. So why waste your time with it?
This boulevard may be small, but it is beautiful and its central location makes it a great connecting space and a popular spot for Tel Avivians as many of them congregate on the boulevard on a daily basis at the café where the boulevard ends just before 
Habima square
.
There is no doubt that for your 
stay in Tel Aviv
 and your frequent trips along the boulevards you will be left wondering if anybody in this city works, when all the locals seem to be doing is chugging down cups of coffee and hanging around gorgeous boulevards conversing in the daily dialogue and soaking up the sun, possibly engaging in some deep political or philosophical conversation as Tel Avivian's are known for.
Areas of interest that connect to this boulevard are Habima square, the beginning of Rothschild boulevards, King George street and it's also very close to Dizengoff street as well.
5. David Hamelach Boulevard
This boulevard is just 350 meters long and takes about 5 minutes to walk. This is another boulevard in Tel Aviv, off the beaten track of central Tel Aviv, however, it is still very much connected to central Tel Aviv. There are no shops or cafes here, but it puts you in the shade and is lined with mature trees, not only ready to tell you a story but trees that are waiting to listen to your story.
Areas of interest that connect to this boulevard are Ibn Gabriol, Weizman street, and Rabin Square.
This boulevard is the second longest boulevard in Tel Aviv, second only to Rothschild at 1 km in length and taking about 13 minutes to walk from top to bottom.
This for me is possibly the best boulevard in Tel Aviv, however, my opinion is biased as not only did I live in the area for 2 years via Ben Yehuda. I also worked for the Landscape Architecture Company that helped plan and design this boulevard, Haim Kahanovitch Landscape Architects, a design, and planning practice, based in Ramat Gan. This boulevard was built long before I worked with them, but I still have to back up the team and give them credit where credit is due. Being a designer of one of Tel Aviv's most used public spaces in the history of Israel is a big responsibility and is something to be proud of.
I walked this boulevard nearly every day for two years, if I wasn't going to work, I was going to the beach and if I wasn't going to work or the beach I was going to get a coffee from what is one of the best cafes in Tel Aviv to have coffee, Meshulash café on Dizengof street, just off Ben Gurion Boulevard.
This boulevard is not as packed as Rothschild in terms of amenities, but if makes up for it in both location and quality of amenities.
First of all, it's got Tel Aviv's most famous juice bar, Tamara, siting right in the middle of the boulevard, then it centrally intersects both Ben Yehuda street and Dizengoff street and if that's not all, it connects to the beach and an awesome promenade walk. You'll also find three cafes and as you approach the side leading to Rabin Square you will see that a large section of it has been newly renovated where the trees are young, which makes it all the more special as you know when you are walking down it, that someday these trees will mature and offer shade to people who are not even born yet. It's like watching history grow.
Areas of interest that connect to this boulevard are Shlomo Lahat Promenade, Tel Aviv beach, Ben Yehuda, Dizengoff, Rabin square and Rienes street.
Often we walk streets, public spaces, and boulevards, taking them for granted, not realizing the people who designed them went through many years of intensive studying as well as many decades of experience, just so you could spend a moment in the shade and enjoy your life, just a little bit more. Society is built with the hands and minds of people you are most likely never to hear about, let alone thank them for it. Say thanks by being respectful of these spaces and allowing people to continue to enjoy them for generations to come.
On your next trip to one of Tel Aviv's boulevards, take a picture and send it into us at hello@seanrent.com, we would love to see it.
Article by Scott D. Renwick